Facebook Hackathon Sydney 2015
April 19, 2015
Facebook was in town this week to host the very first Facebook Hackathon in Sydney. It was a hackathon that was targeted at university students as it was also a front for graduate recruitment. There was no set theme and hacks were judged based on the demo only. This is probably the first hackathon done right that did no concentrate on business models or viability.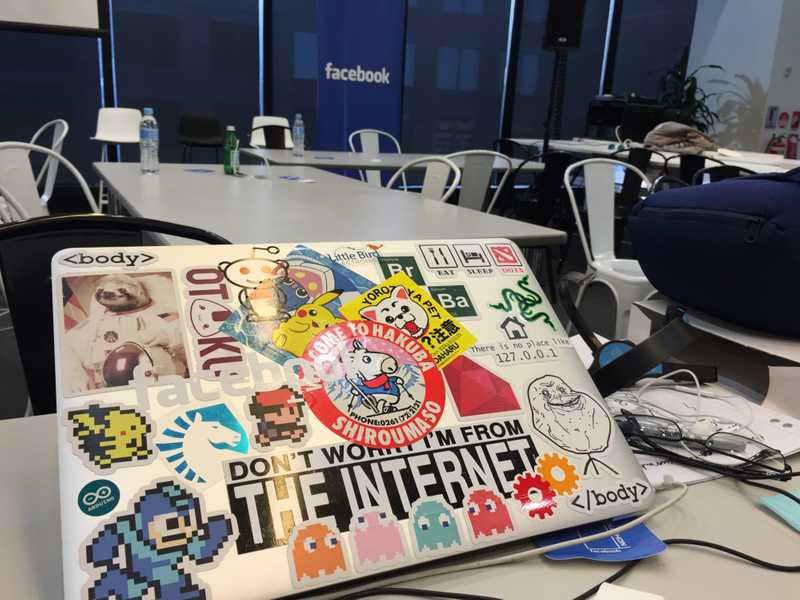 I showed up late to the hackathon and was unable to find a group to join, so I decided to work on my own thing, lone wolf mode. But my good mate and Intersect colleague Vincent was there, so I just sat with his group, trying to blend in.
I had picked up a Neurosky MindWave headset from work the day before to test, so I decided to do something cool with that.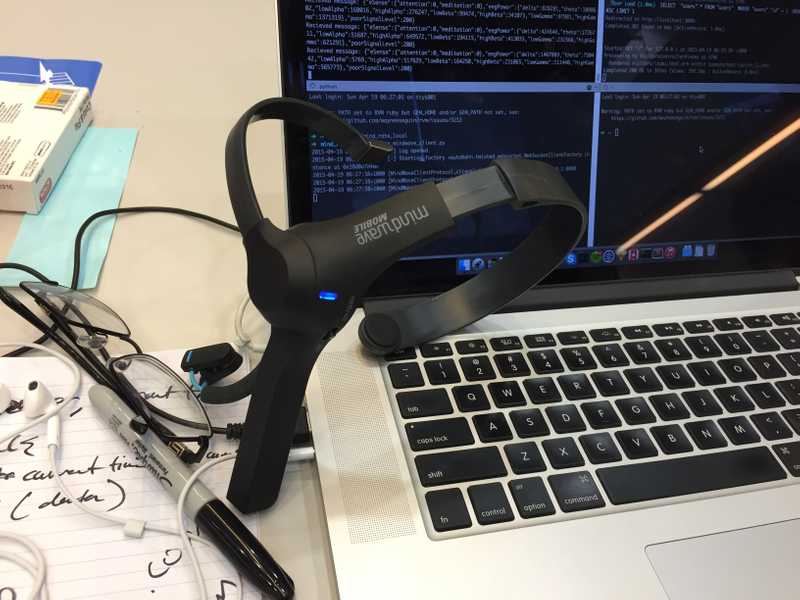 Mind Watch uses a MindWave (super awesome EEG brain magic thingy) to track and record brainwaves when the user views media (e.g. Facebook photos, YouTube videos).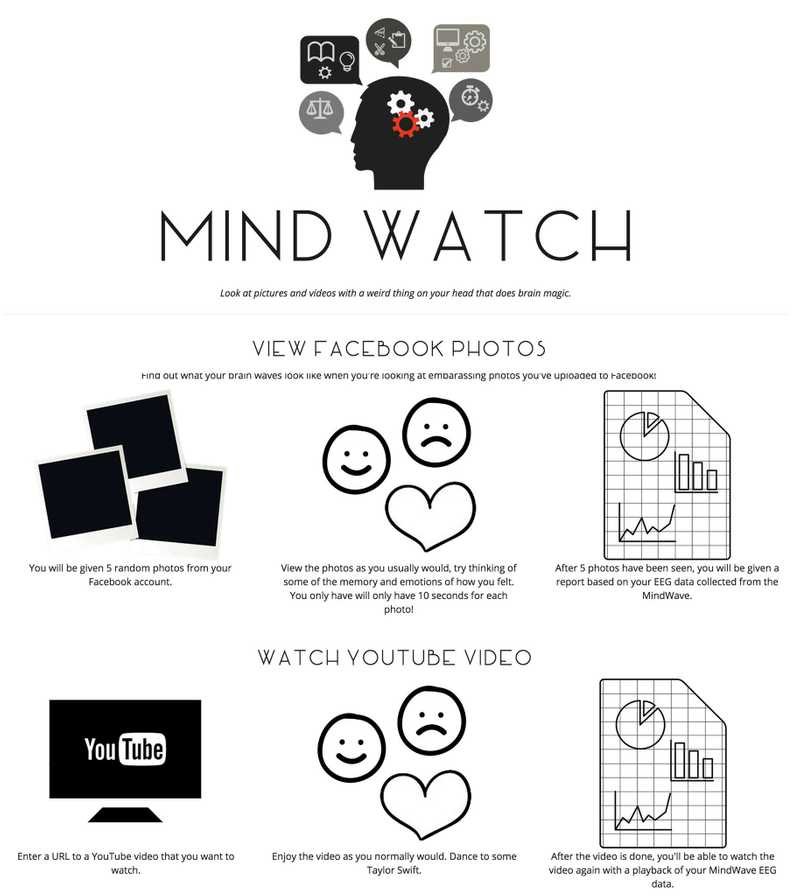 I spent about 16 hours furiously coding between the healthy snacks, gourmet pizzas and BBQ dinner, to create a basic Ruby on Rails application which reads EEG data from the MindWave via a WebSocket server. The EEG is then displayed to the user whilst they see and cringe to their old embarrassing Facebook photos. The user can also put in a YouTube video URL and watch it, the application would record the EEG metrics and then the user can playback the video with the recorded EEG data. I also made a blink counter…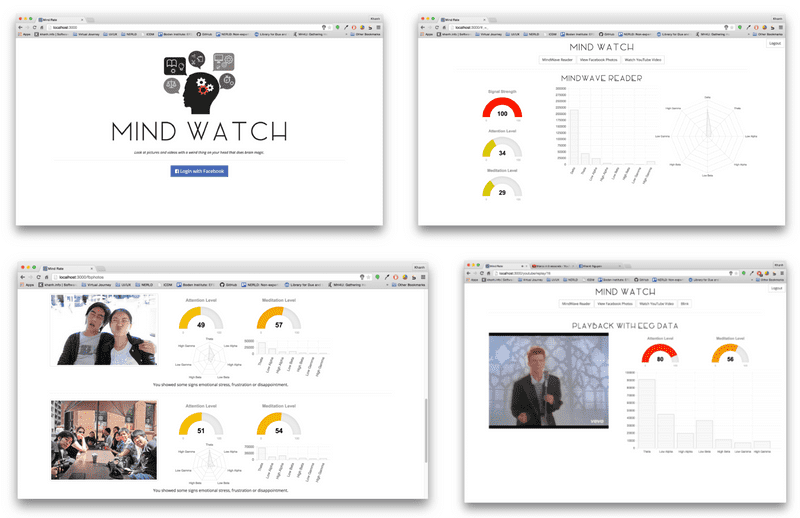 It was my first time presenting at hackathon by myself (I usually team up with a charismatic Product Manager or something) so it was quite daunting. But with all the adrenaline from not sleeping and/or the excessive amount of caffeine got me through the presentation. The judges and audience loved the idea and the implementation. One of the Facebook photos that popped up was a picture of me and my ex-girlfriend which made it even more stressful — yet it added to the user experience as I was demonstrating the application.
I came in third place. Which is pretty awesome since it was a solo hack in pool of 25 other teams of 3–4 people! Collected a Leap Motion and lots of Facebook swag.