🎊 Confetti in Trello 🎉
December 12, 2019
Add 🎊, 🎉, 🎆, 🎇, ✨, or 👖 to your list name and every time a card is moved to that list you'll get a little burst of colorful digital paper to celebrate you getting shit done.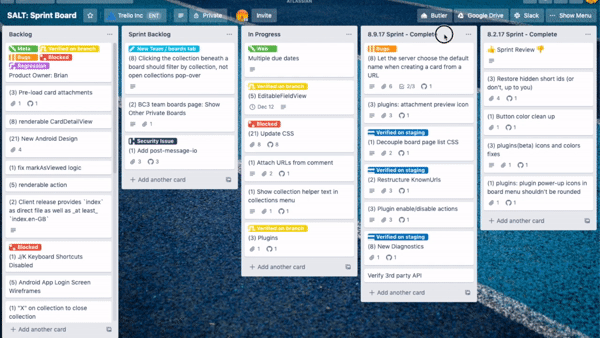 Put the emoji in the card name and we'll celebrate when you mark the due date as complete. This works for cards in lists with the emojis too.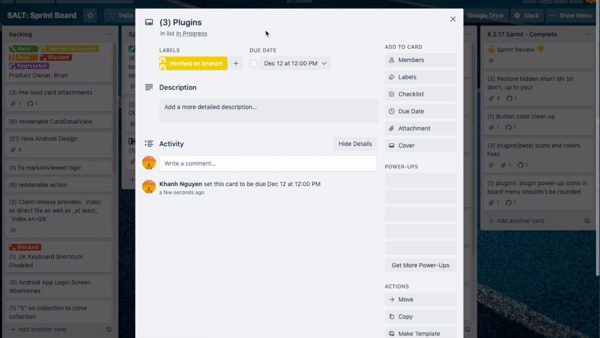 Don't like fun? Don't use the emojis.
This small delight was originally a part of a ShipIt project by Christopher "TinyPants" Dang, Tiffany Yue, and myself.