HipChat DOTA 2 Match Reports
March 21, 2016
I'm an avid DotA 2 player and when I first joined Atlassian, it was a pleasant surprise to see that there was a very active community around the game.
We had a really old and slow bot running on Heroku - I thought it would nice to give it a major upgrade and took over the ownership and responsibility of maintaining it.
What does it do?
A HipChat add-on that integrates with the Steam API to fetch and share DotA 2 match reports.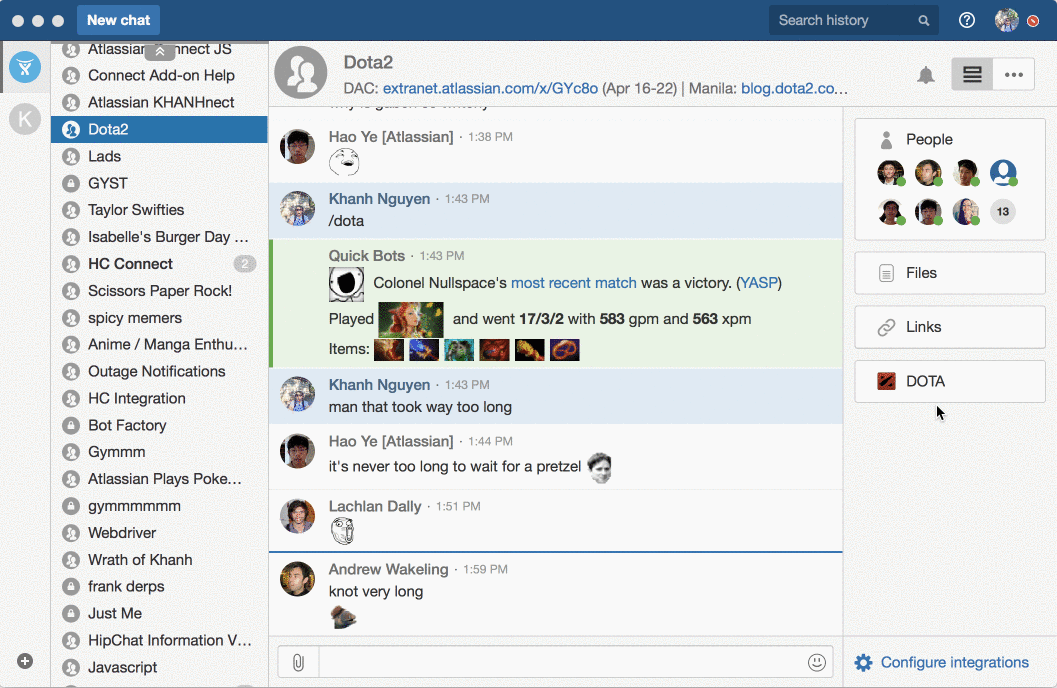 How does it work?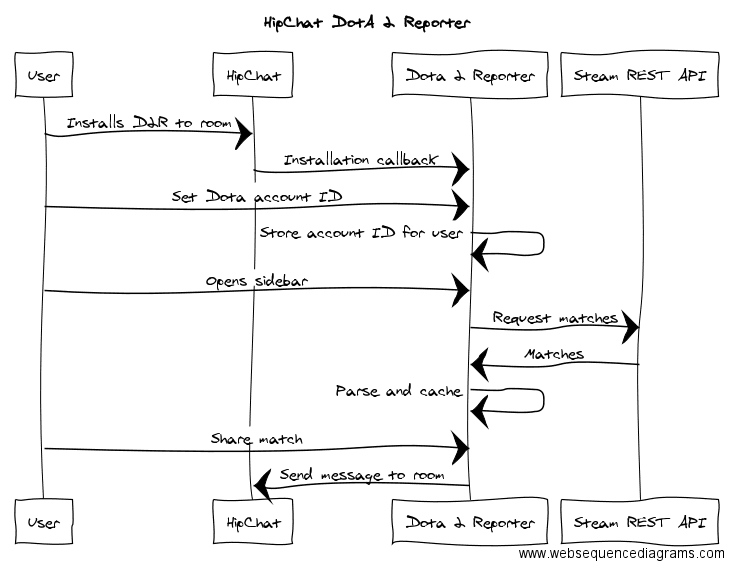 A quick Connect add-on that uses the Steam REST API to get and share DotA 2 matches.
Links